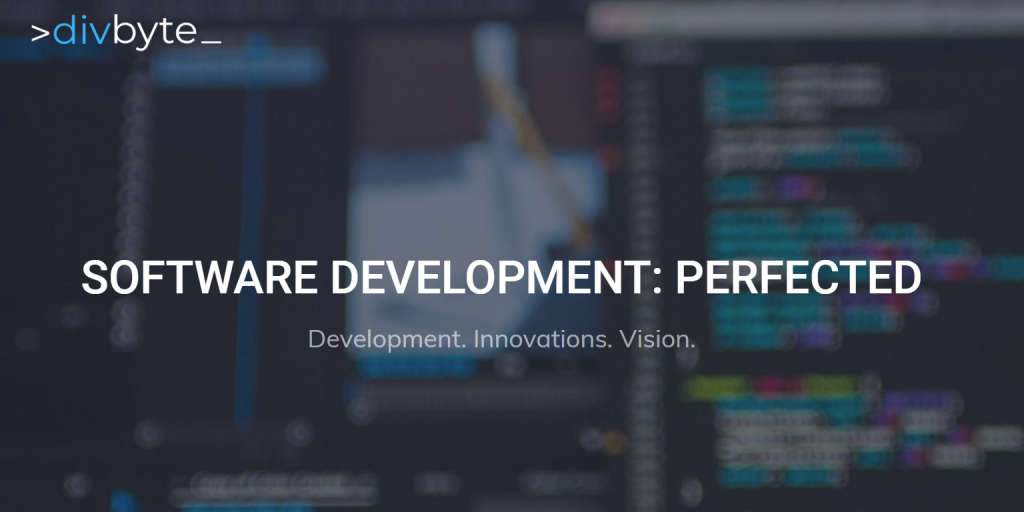 I would like to share with everyone the project I have been working on for some time.
Since I love solving problems, communicating with people, and programming (significantly more than 40 hours per week), and working on pet-projects became a bit boring, I decided to start helping real people with real problems.
I had a choice, find a part-time freelance job, which I did for a few times, or move to the next level, establish my own software development company and, together with other enthusiasts, start helping people on a larger scale. I discussed this idea with my developer friends and Tatiana, a top-notch business development specialist, and we decided to go for it!
That's how Divbyte was born!
The group of hardcore software engineers and the excellent Biz Dev specialist, what could be better for a great start? Tatiana immediately found a way to offer our services on the market. From the engineering side, we deliver high-quality results on time, without exceeding the original budget.
You can see reviews of satisfied clients for the first projects on the website (we will publish case studies soon).
The team has grown since then and ready to take new, more significant projects. Today we are launching our website and want to share it with you! If you need a team of excellent developers, designers, architects or QA engineers - don't hesitate to contact us!
We are ready to solve your problems.