I have installed new Windows 10 on my PC, everything was fine until I decided to put my computer in to a sleep mode. After a while I turn on my computer and got my first BSOD.
That was VIDEO_SCHEDULER_INTERNAL_ERROR.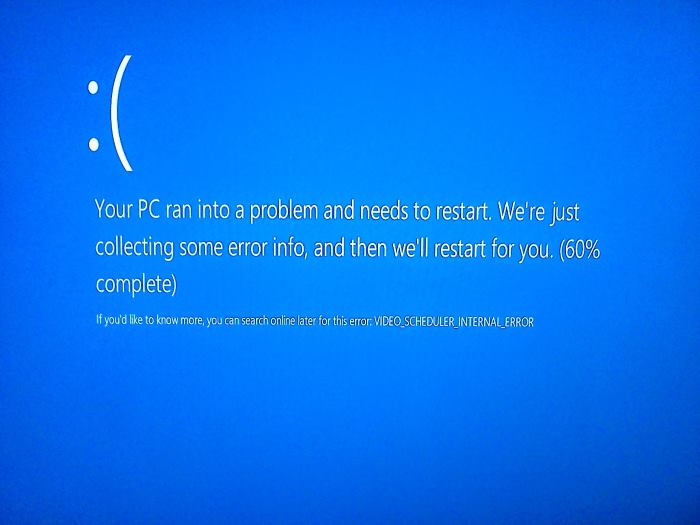 After this error, I have tried to update my chipset and video drivers, that didn't work.
Then I have disabled Inter Rapid Start Technology in BIOS, result is the same - still BSOD after returning from the sleep mode.
Probably this is driver issue, so now I am waiting for a fix from Intel (I have integrated graphic HD4600) and will use hibernation instead (at least this feature is working well in Windows 10)
Fix (thanks to ArionWT)
Set 128Mb of Intel HD Graphics memory in BIOS. Must temporarily help. It just a driver bug.
Possible fix (thanks to Todd)
Extract drivers
Open Device Manager
Select Display adapter -> Intel HD Graphics 4600
Open Properties -> Driver tab
Click Update Driver
Select Browse my computer for driver software
Then Let me pick from a list of devices on my computer
Click Have Disk... button
Specify path to extracted drivers
Reboot computer
In my case it didn't help. But at least after that I have no BSOD anymore. Just a black screen with a mouse cursor. Maybe this will help in your case.