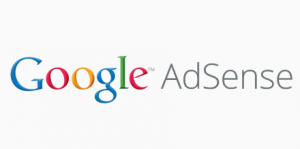 Recently I've got an email from Publisher Monetization Specialist from Google. I was surprised. Why me? I've just registered in the Google AdSense, my blog is not so popular, why specialist from google decided to contact me?
We've arranged a phone call to talk about my account and the monetization of my site. After that, I've googled if it's a common thing to got such email from Google, and I found out that they select existing or new accounts almost randomly and help publishers to increase their income by optimizing advertisement placement, amount, etc.
During 15 minutes phone call with Google specialist I've got couple useful comments:
Use 3 ad units per page
As he said:
"having 3 ad units per page can help to maximize your AdSense earnings as it increases your number of ad requests which can lead to more clicks and therefore higher earnings"
Use bigger ad sizes
"bigger ad sizes typically perform better and help to increase your earnings from AdSense. Bigger ad sizes perform better in terms of CTR, and advertisers tend to pay more for these sizes since they perform better. Larger ad sizes also increase the amount of advertisers willing to bid for the inventory space. The most successful sizes are the following; 728x90, 336x280 300x600, 300x250 (mobile friendly also) and 160x600. depending on the layout of the page and which size you choose the placement then also plays an important part in the potential CTR and overall RPM"
Use responsive Ads in case of responsive site
If you have a responsive design you should use responsive Ads blocks, it will make your site more mobile-friendly, and give you higher position in the google search for mobiles.
"Responsive ad units are the perfect way to control the way the ads appear on your responsive website. Using our new responsive ad units allows you to control the size of the ads on your page, in line with how you control the rest of your page across various devices.
Responsive ads allow you to provide more mobile friendly sizes on the mobile version of your website which can help to improve user experience and keep users engaged for longer."
Use Anchor Ads
Also, he gave me promo code for new type of ad banner, If you open this site from mobile phone, you will probably see small ad banner (320x50) sticks to the bottom of the page. It looks like a banner from a mobile application.