LinkedIn is the most popular business-oriented social network. A lot of us have an account there, but not a lot write something there. Most of the time you can see posts from recruiters about new "awesome" position in "the best" company in the world, but almost no articles about technical aspects of the work.
I have asked myself, is it worth to share my "IT" related articles on LinkedIn, does anyone gonna read them?
So, I made a post there ten days ago: "Hi, Guys! Can you somehow let me know if you see this post (like or comment). I want to see how many people are reading this feed. Just a small experiment. Thanks!"
After 10 days I have 10014 views, 131 likes and 13 comments, and that's with 1140 connections.

Here is detailed statistic about views:
Developers is the most common group in my network, so it is clear that they see this post the most. Recruiters on the second place :)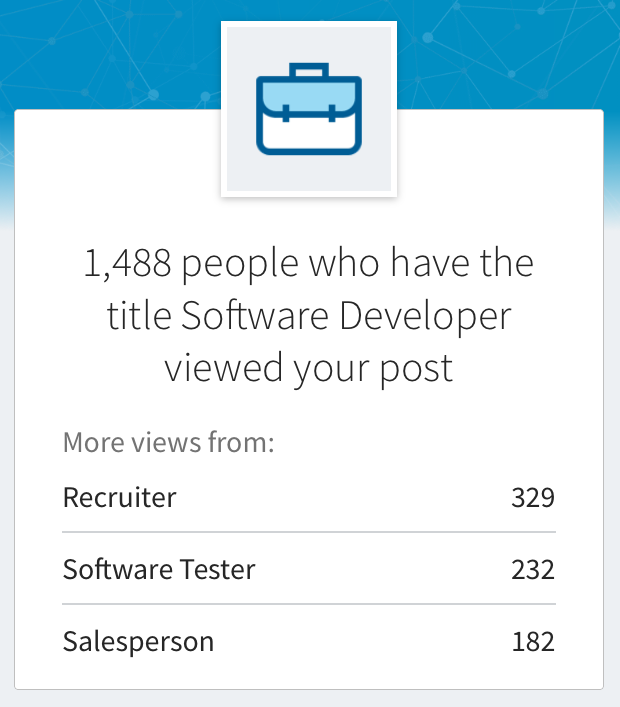 Currently, I am living in The Netherlands, close to Amsterdam, so a lot of views came from people living in the same area. I am surprised that Ukraine is not in the list.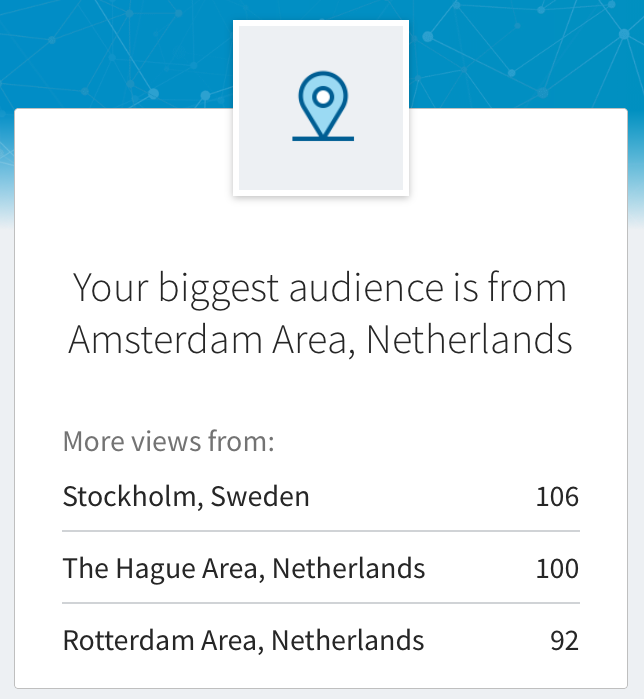 But in the next screen you will see only Ukrainian companies. The biggest outsourcing companies in Ukraine, Luxoft and Ciklum are missing....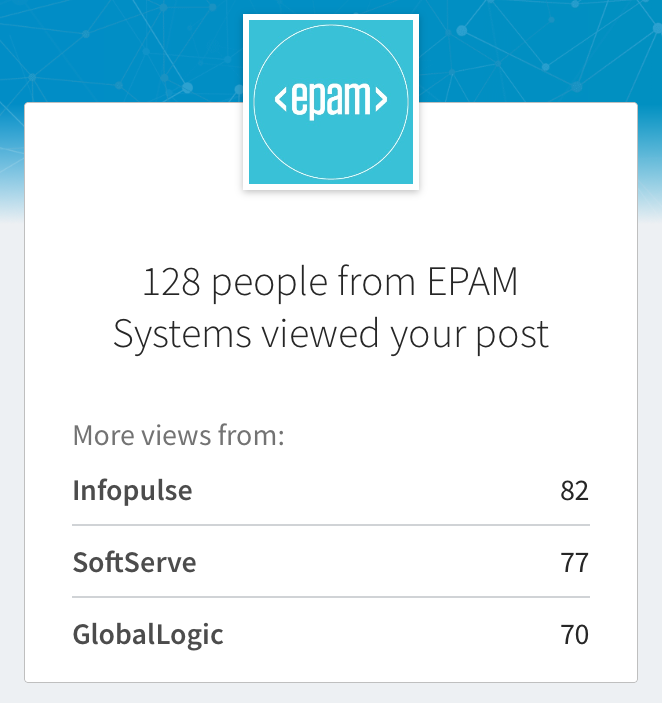 And of course the most views came from my 2nd degree network: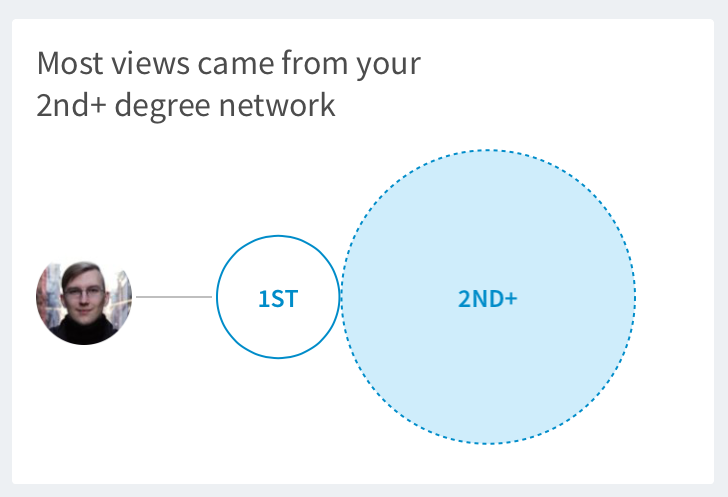 I think that LinkedIn is good enough to share work related articles. You will get quite a lot of views and most of them will be from people who share your work-related interests.
P.S. Join my network: https://www.linkedin.com/in/ivan-derevianko-5a237239/